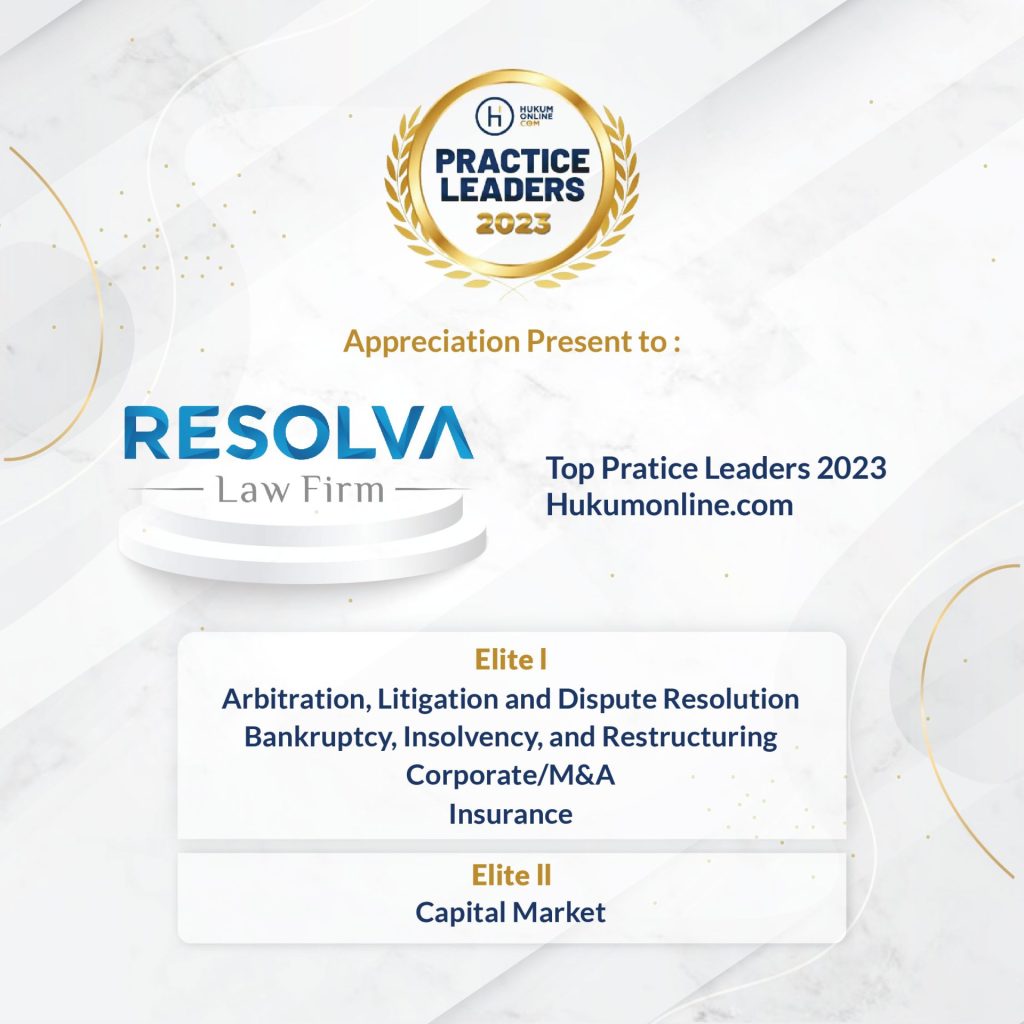 Since its establishment as a full-service law firm, our firm has consistently strived to provide unparalleled services across various areas of expertise, ensuring our client trust is a top priority.
This year, we are thrilled to announce that our firm has joined Hukumonline's Top 100 Indonesia Law Firms 2023 ranks. It is with immense gratitude that our firm has secured the 4th position for Rising Star Full Service Law Firm, a commendable 5th position for Midsize Full Services Law Firm and the 72nd for Top 100 Indonesian Law Firms 2023. In addition, for this year's Hukumonline Top Practice Leaders 2023 event, numerous areas of expertise exhibited by our firm have achieved commendation and recognition as Elite I Practice Area Category for Arbitration, Litigation and Dispute Resolution; Bankruptcy, Insolvency and Restructuring; Corporate/M&A; and Insurance, and Elite II Practice Area Category for Capital Market.
We would like to express our profound gratitude for the unwavering trust and confidence bestowed upon us by our valued clients in our capabilities which has been instrumental in this achievement, and we remain committed to providing exemplary services to your specific legal needs.
These exceptional accolades serve as a testament to the extraordinary professionalism and commitment to excellence, dedication, and exceptional legal services consistently delivered by the RESOLVA Law Firm Team. And this significant recognition inspires us to continually raise the bar and further elevate the quality of our legal services as we strive for excellence in the dynamic and ever-evolving legal landscape.
See the full ranks here https://lnkd.in/gZNXmgcA